The core objective of ERIC is to provide reliable and unbiased information that assists Senior Australians to make fully-informed decisions when considering the extensive range of equity release options available to them.
The key initiative that delivers this desired outcome is the accreditation of appropriately qualified credit assistance providers and financial advisers who are prepared to meet the high standards of practice and skill required to achieve the professional designation confirmed by the award of Equity Release Industry Council Accreditation ("ERICA").
Important: ERIC does not offer credit assistance or financial advice and therefore, consumers are encouraged to seek out professionals that are both qualified and have gained their ERICA accreditation.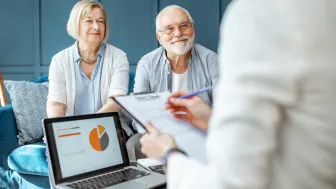 Here are some videos that tell the story..